Fitness
Will COVID Surge Again in Fall 2022?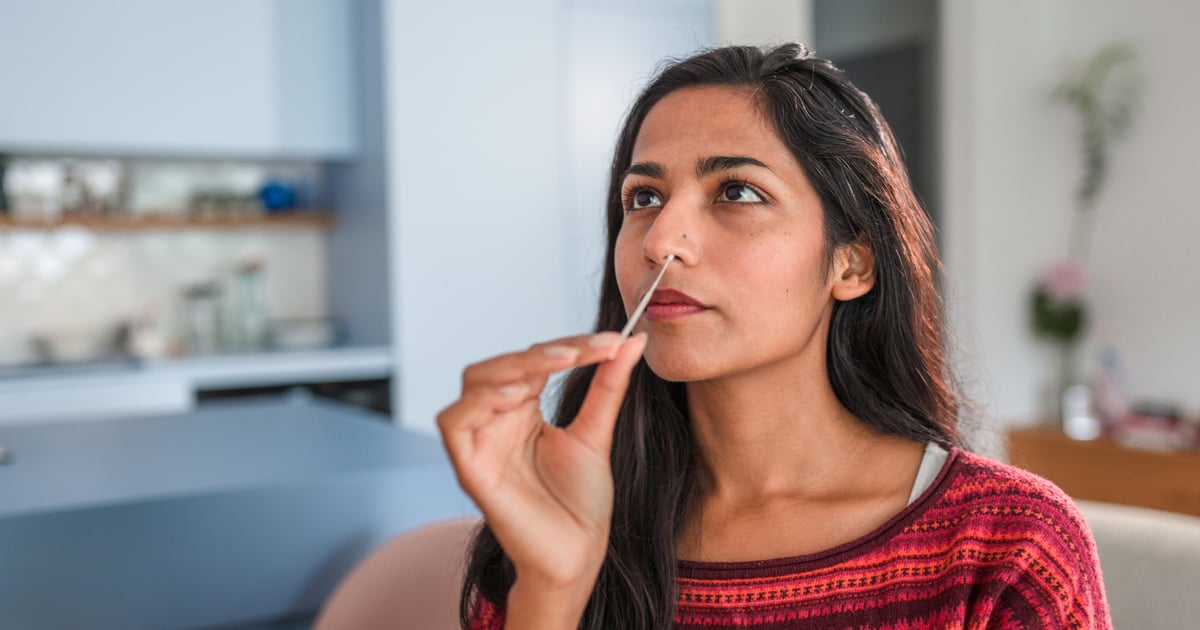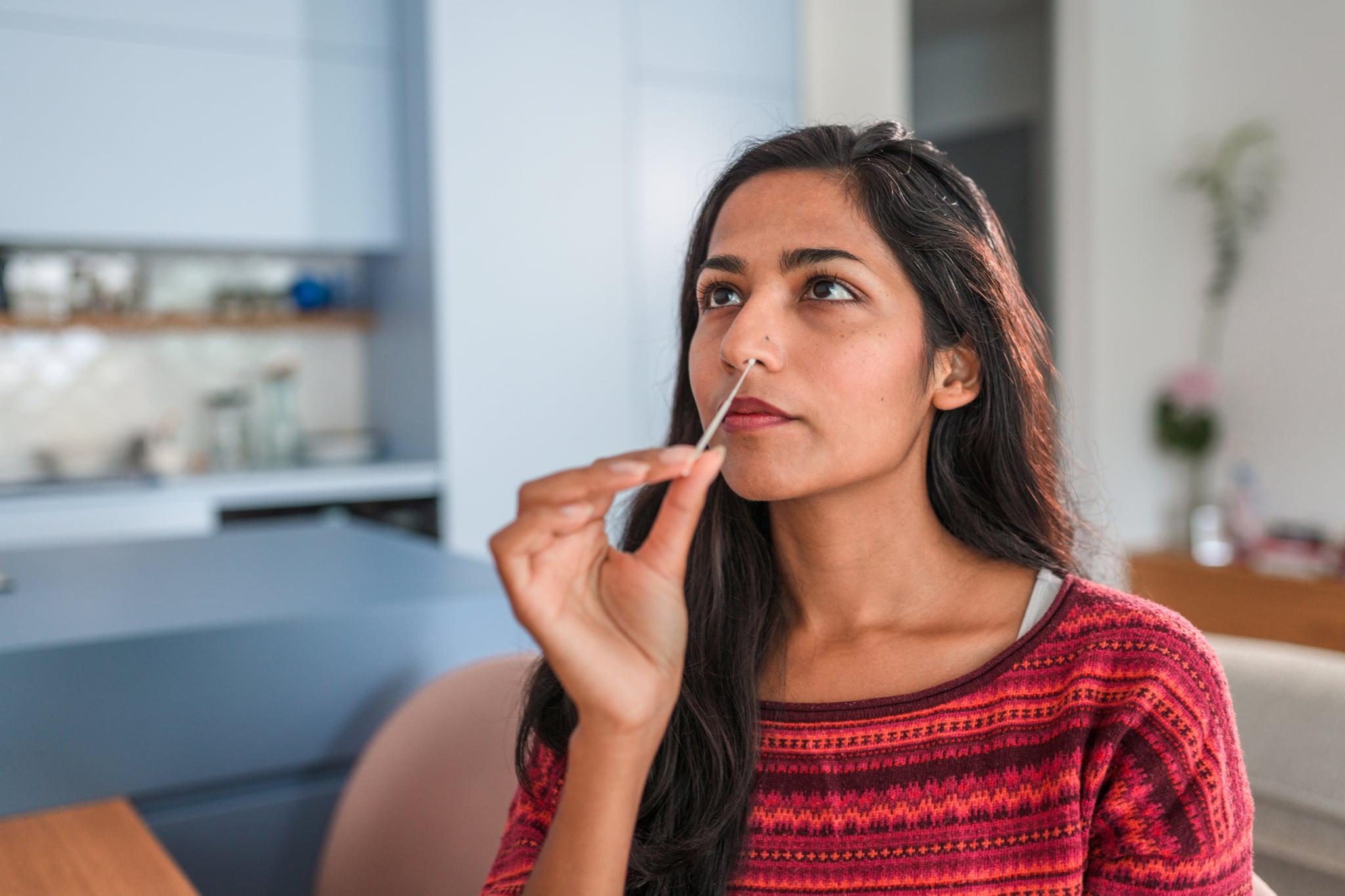 You may have noticed a pattern over the past two years of the COVID-19 pandemic, with COVID surging in the fall and winter and dropping back down in the spring and summer. That pattern has persisted even as people get vaccinated and boosted, thanks to loosening restrictions and the emergence of new variants. People are still longing to fully return to "normal" — many already have, despite the risk — but COVID-19 is, unfortunately, not going to disappear.
Dr. Anthony Fauci, top medical adviser to US President Joe Biden, predicted a fall COVID increase back in April 2022, telling David Westin of Bloomberg TV that "it is likely that we will see a surge in the fall." At the time, the US was coming out of a record surge in cases and hospitalizations as immunity from vaccination waned and new variants popped up. Now in October, the pace of improvement in cases and hospitalizations is slowing down, according to the New York Times's COVID tracker. And it's true that signs are pointing toward another COVID surge this fall and winter, says Abraar Karan, MD, MPH, an infectious disease fellow and post-doctoral researcher at Stanford. Here's why and what to expect from a new surge.
Will There Be a COVID Surge in the US This Fall?
Yes, we should expect another COVID surge in the US this fall and winter, Dr. Karan says. "[A]t this point, there is likely a seasonal aspect to this virus," he tells POPSUGAR, "and we are seeing cases rapidly rising in Europe, which has been a foreboding for the US multiple times now." He says that the length of the expected surge is hard to predict, but believes it will last "several weeks at minimum."
So what's going on in Europe to suggest that COVID is on the upswing? On Oct. 12, the World Health Organization (WHO) and European Centre for Disease Prevention and Control (ECDC) announced that "indicators [are] rising] again . . . suggesting that another wave of infections has begun." The situation isn't as bad as a year ago, the orgs said in a joint statement, but "it is clear that the COVID-19 pandemic is still not over." The statement added that vaccination, along with public health measures, "remains one of our most effective tools" against COVID, but "millions of people" in Europe have not been fully vaccinated. According to the ECDC's vaccine tracker, slightly less than 54 percent of people in the European Union (EU) and European Economic Area (EEA) have gotten their first COVID booster, while only 7.6 percent have received their second booster. While over 73 percent have received their primary course of vaccination, immunity for COVID-19 is known to weaken after about four months.
The numbers aren't much better in the US. Of Americans who are eligible for the second booster, "less than one in 10" have received it, according to the New York Times, which points out factors like vaccination fatigue, concern over side effects, and the fact that Americans who've recently been infected may be waiting for their natural immunity to wane before getting vaccinated.
With vaccination numbers low, colder weather driving people indoors, holiday travel, and new variants continuing to appear, it's reasonable to expect another COVID-19 surge in the US this fall and winter.
Will COVID-19 Surge Every Year?
It's not just 2022; Dr. Karan believes we'll continue to see these kinds of regular COVID surges for the next few years. "The virus has efficient means of transmission [and] mutates rapidly," he says, also pointing out that the two are linked, because higher transmission allows for more mutation. On top of that, the virus is airborne, and "we haven't acted enough to create better, safer infrastructure to clean the air so we will keep seeing surges."
COVID Surge in Fall and Winter 2022: How to Stay Safe
So what can you do to stay safe during a fall or winter COVID surge? "The virus transmits in the same way, via the airborne route," Dr. Karan says, which means that, for the most part, our tools for avoiding individual infection haven't changed much over the last few years. He recommends:
Getting your booster shot. The CDC recommends that everyone over the age of 5 receives the second (bivalent) booster shot "if it has been at least 2 months since their last COVID-19 vaccine dose."
Using air filtration devices when you have guests over. "When used properly, air purifiers can help reduce airborne contaminants including viruses in a home or confined space," the Environmental Protection Agency (EPA) says, while noting that these devices shouldn't be your sole defense against the virus. Look for air purifiers with HEPA filters, which are designed to filter 99.97 percent of dust, pollen, mold, bacteria, and any airborne particles with a size of 0.3 microns in diameter. "Particles that are larger or smaller [than 0.3 microns] are trapped with even higher efficiency," according to the EPA; for reference, COVID-19 particles are about 0.125 micron.
Using high-filtration masks, when possible, in crowded settings.
Taking rapid tests before big gatherings or events.
We should expect more ups and downs with COVID-19 as this pandemic continues. But it's still possible to take simple, tangible steps to keep yourself — and those around you — safe and healthy, even as we prepare for another possible fall and winter surge.
— Additional reporting by Maggie Ryan