Fitness
What Is RSV, Respiratory Syncytial Virus?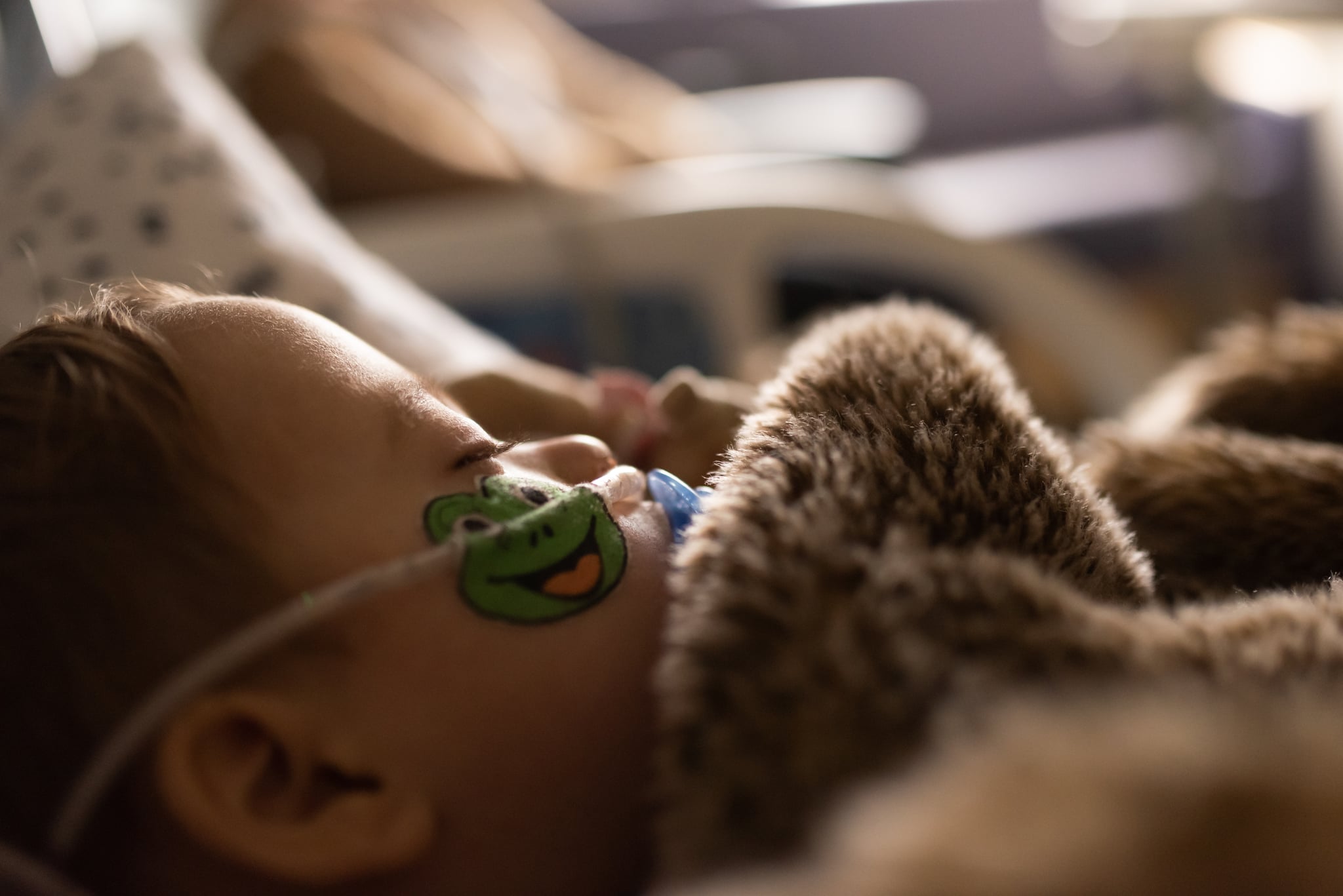 About a month after US Transportation Secretary Pete Buttigieg and his husband adopted their twins, the kids got a cold, which developed into a cough and then trouble breathing. What followed was a "terrifying" health scare, Buttigieg shared in a personal essay in late August, describing the common yet often misdiagnosed sickness known as RSV.
Respiratory syncytial virus, more commonly referred to by the acronym RSV, is a respiratory virus that usually causes cold-like symptoms, according to the Centers for Disease Control and Prevention. Especially common in infants, almost all children get an RSV infection by their second birthday without too much cause for concern. But with more severe cases, RSV can cause infections such as bronchiolitis or pneumonia. Although the illness is most commonly seen in the winter, right now, the US is seeing an unseasonably early spread of RSV — as well as other respiratory conditions like colds. In fact, federal data is showing that more pediatric hospital beds are more full now than they've been in the past two years, reports CNN.
Certain children are more likely to develop severe symptoms, including infants who were born prematurely like Buttigieg's twins, Penelope Rose and Joseph "Gus" August. In his case, the entire family was diagnosed with the virus: "For us it just meant a nasty cold, but for premature infants like them it was a serious threat," Buttigieg wrote in his essay, which was posted to his Medium page.
The twins were given oxygen and sent home a few days after receiving care. But Gus continued to struggle. "We started hearing words like 'serious' and then 'critical,' and soon the doctor was recommending we immediately transfer Gus to a full-scale children's hospital in Grand Rapids, about a hundred miles away, and place him on a ventilator," he wrote. "Next thing we knew, the doctor had determined that the ventilator couldn't wait — Gus would need to be intubated now and then transferred." Fortunately, his condition improved enough to go home, and earlier this month, the twins celebrated their first birthday.
October is National RSV Awareness Month. And with the illness currently spreading, knowing what to look out for can save a life. Keep reading to learn more about how to prevent the virus and how to treat it.
What Is Respiratory Syncytial Virus?
It's a respiratory virus that usually causes cold-like symptoms. In high-risk babies — such as babies born prematurely, children under 2 born with heart or lung disease, infants with weakened immune systems, and children 8-10 weeks old — it can become a much more serious infection. Symptoms of RSV can include wheezing or difficulty breathing, decreased or no appetite, decreased fluid intake, sneezing and coughing, runny nose, and fever, according to the CDC. And severe cases of RSV can cause bronchiolitis or pneumonia.
How Is Respiratory Syncytial Virus Prevented?
Like with the common cold or COVID-19, washing your hands is an essential preventative measure, according to the Mayo Clinic. Avoiding exposure, keeping things clean by disinfecting surfaces, refraining from sharing glasses, and washing toys regularly are also listed as best practices. The Mayo Clinic also encourages parents not to smoke, as "babies who are exposed to tobacco smoke have a higher risk of getting RSV and potentially more-severe symptoms." If you do smoke, it's advised that you do it away from your baby — never in the house or car.
There's also a protective medication available, called palivizumab (Synagis). It's given in the form of a shot and designed for children under 2 who are at high risk of serious complications from RSV. Scientists are still working to develop a vaccine to protect against RSV.
If an infant has symptoms of a cold that aren't improving, take them to the doctor immediately.
How Is Respiratory Syncytial Virus Treated?
Most RSV infections go away on their own in less than two weeks, the CDC says. There's no current treatment plan to fight the infection, but for adults, you can relieve symptoms by drinking fluids to prevent dehydration and taking over-the-counter fever reducers and pain relievers. For children, talk to your healthcare provider first before giving them nonprescription cold medicines, and never give aspirin to children. In more severe cases when there is difficulty breathing, like with Buttigieg's twins, go to the hospital immediately. They may require additional oxygen or intubation.