Beauty Tips
Rodan+Fields New Hair-Care Line: Volume+ and Smooth+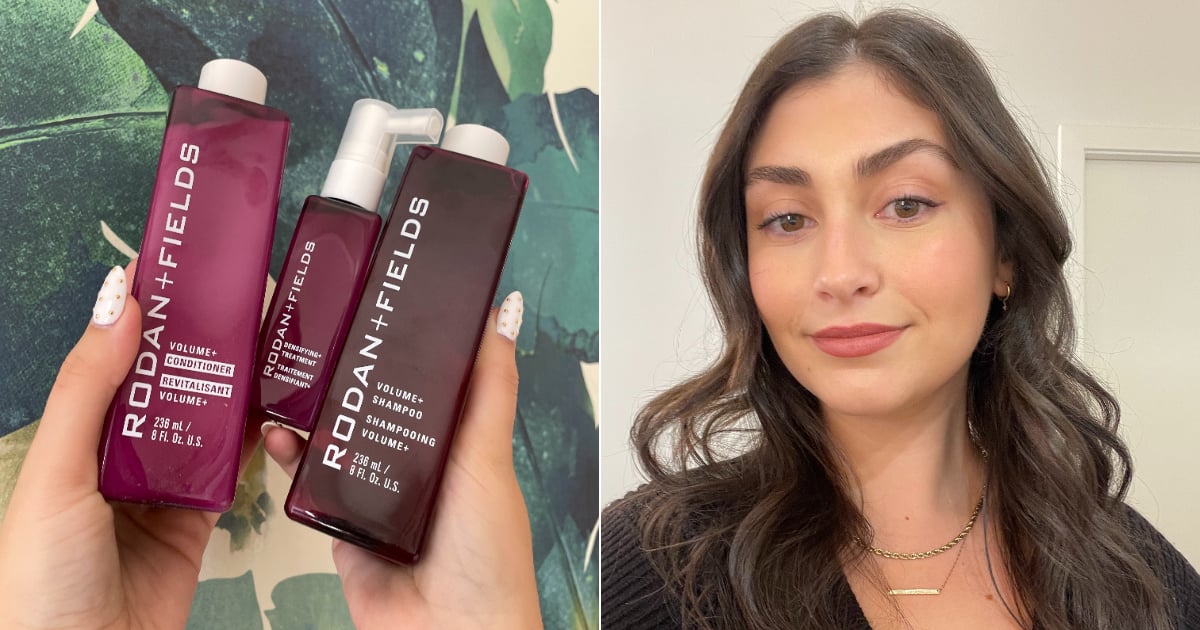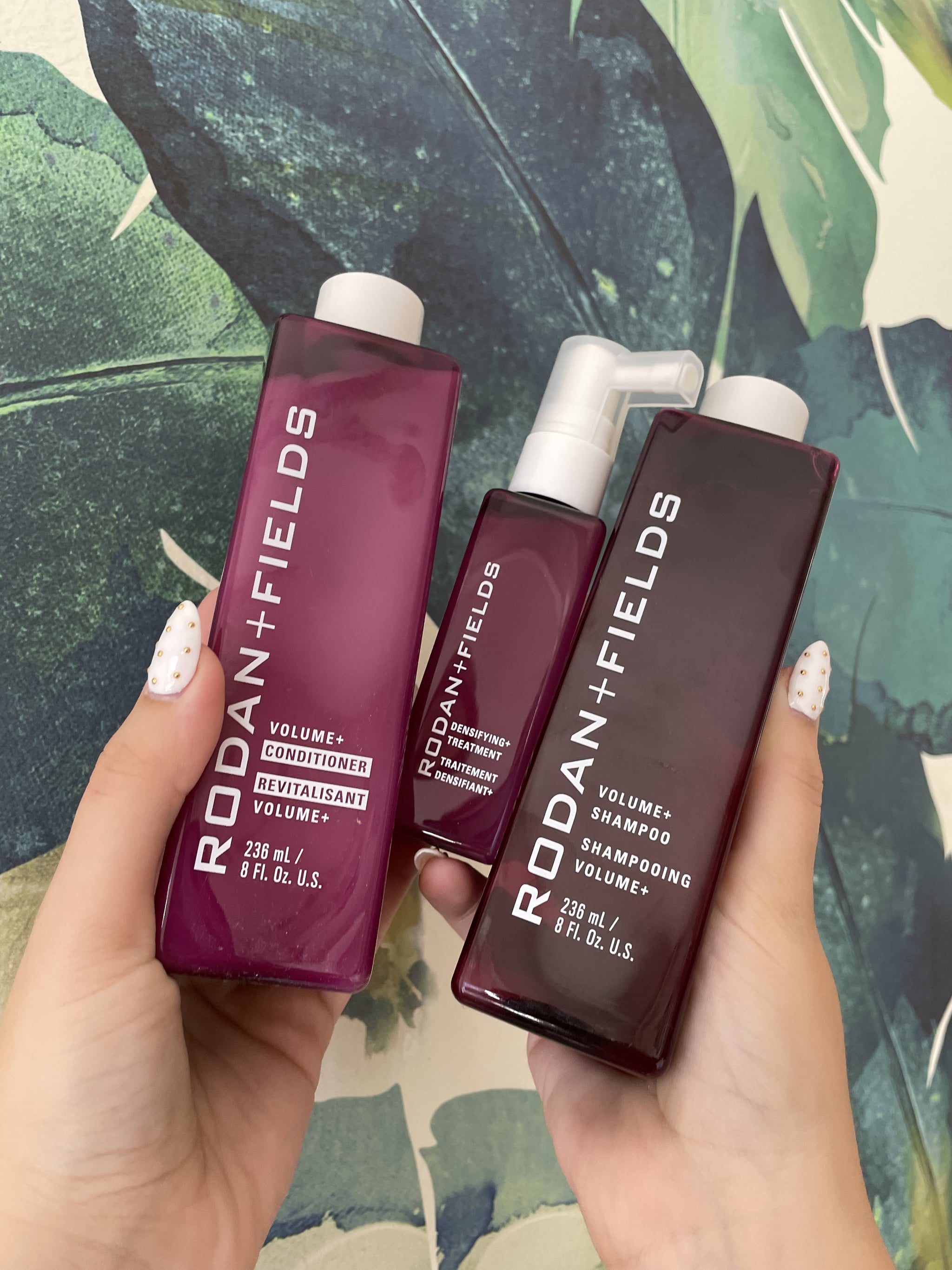 Rodan+Fields has been shaking up the skin-care industry for the last 15 years, but on Oct. 21, the brand announced it's moving into hair care. This expansion into an entirely new beauty category comes after two years of research and formulation and was a collaborative effort between founders Katie Rodan and Kathy Fields, as well as celebrity hairstylist Bridget Brager.
Staying true to its heritage, Rodan+Fields's new hair line is rooted in science and has a scalp-first approach to healthy, strong hair. "As a stylist, I see firsthand that a healthy scalp supports the health of your overall hair, and the skin on your scalp needs the right products to stay healthy," Brager tells POPSUGAR. "Everyone should have access to hair care that works, makes us feel confident, and gives visible results."
There are two three-step lines to choose from: the Volume+ regimen and the Smooth+ regimen. You can probably infer what the lines do from the names alone, but ahead, we're giving you the full scoop on the benefits of each.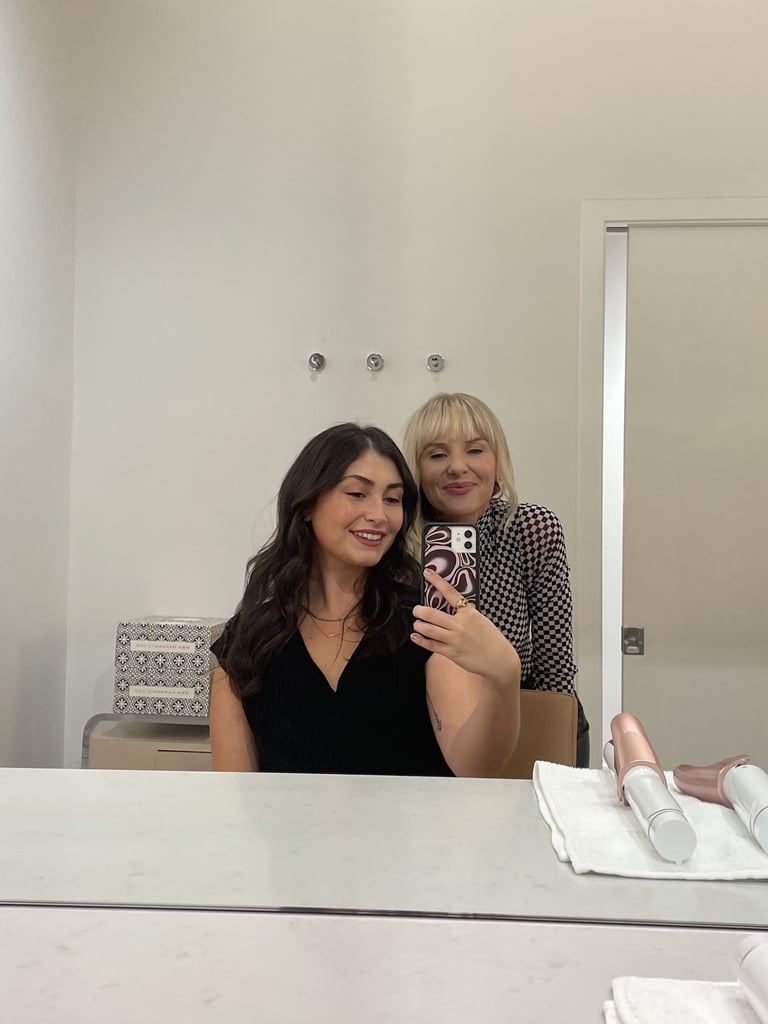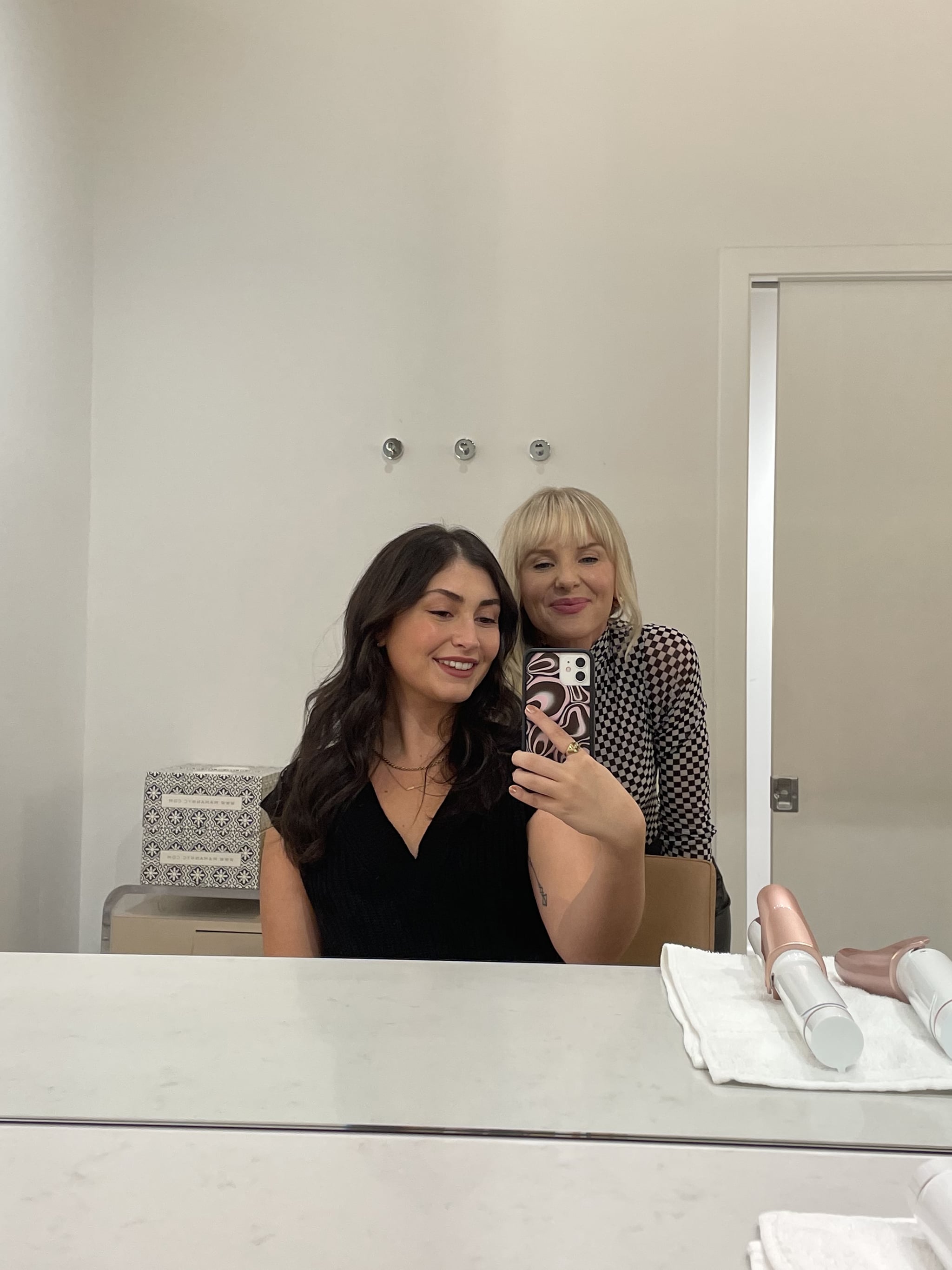 The Volume+ line is about re-energizing and nourishing a stressed scalp. It boosts thickness, repairs damaged hair, and helps minimize breakage so you can grow healthier hair. There's the Volume+ Shampoo ($44), which is color-face and sulfate-free; the Volume+ Conditioner ($47), a nutrient-packed formula to add body and shine; and lastly, the Densifying+ Treatment ($63), which is a lightweight daily leave-on designed to strengthen your scalp's moisture barrier to nourish it.
In the Smooth+ line, you have three different products designed to hydrate and repair damaged, dry hair, making it shinier, softer, and over time, less frizzy. The Smooth+ Shampoo ($44) hydrates and softens hair; the Smooth+ Conditioner ($44) is an ultra-rich formula that nourishes and repairs ends to banish frizz; and the Defrizz+ Oil Treatment ($63) is meant to be used daily to add shine and protect against breakage.
In addition to those two full regimens, Rodan+Fields is also launching two stylers: the Refresh+ Dry Shampoo ($39) and the Define+ Curl Cream ($39).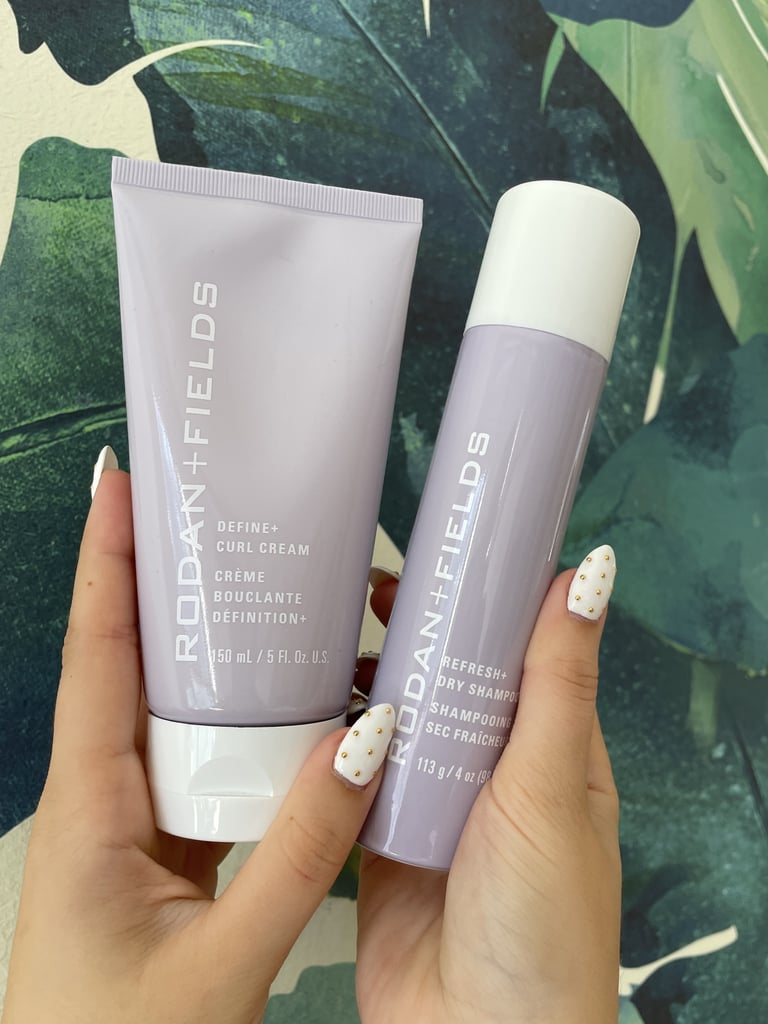 I was able to experience the new Rodan+Field hair-care collection firsthand during a hair appointment with Brager and was impressed from the very beginning. Because I have naturally fine hair, I chose to use the Volume+ collection. To start, my hair was cleansed with the Volume+ Shampoo. I immediately noticed the fresh, spa-like scent, which is in all of the products. I'm someone who prefers when my skin care is unscented but love when my hair and body products leave me smelling like I just left a fine fragrance store, so this was a major perk in my book.
This was followed by the Volume+ Conditioner on just my ends and then rinsed with a shot of cool water to seal cuticles of my hair. Then, after towel drying, it was time to style. Brager spritzed the Densifying+ Treatment all over my head, concentrating the product on my roots and combed it through before she began blow drying. Because the new Rodan+Fields hair collection doesn't include many stylers, the brand knows that you're going to want to use the new products in tandem with your favorite heat protectants, mousses, and texture sprays. That said, we used a heat protectant from Brager's kit to ensure my hair wouldn't be damaged by the heat of the blow dryer.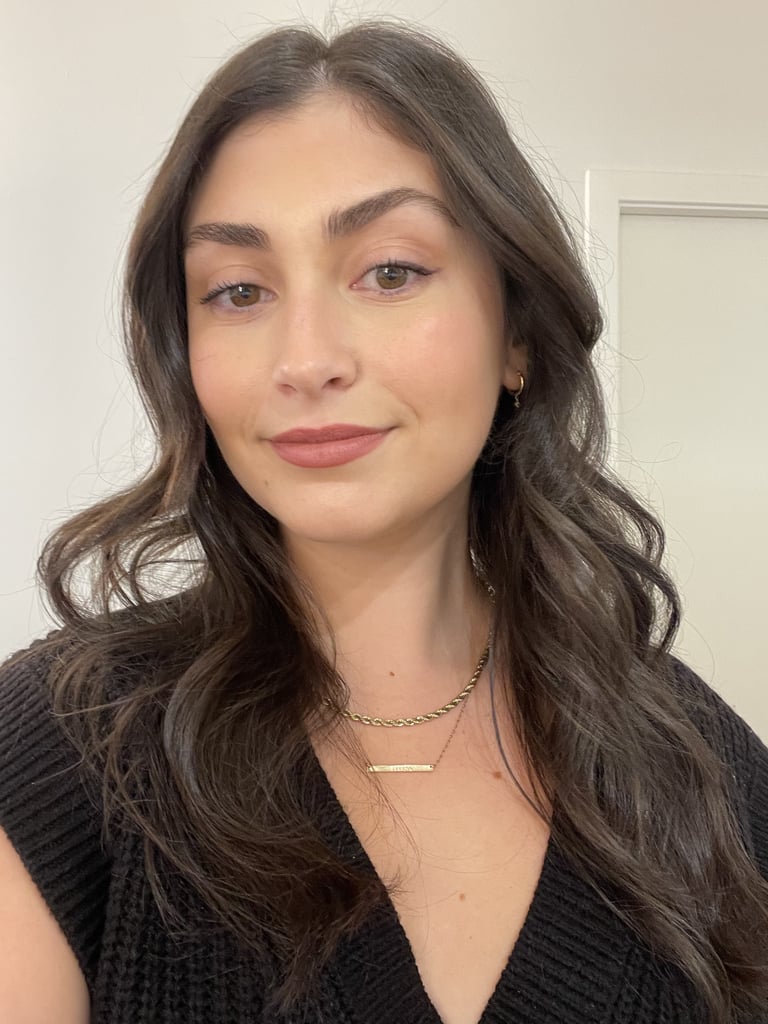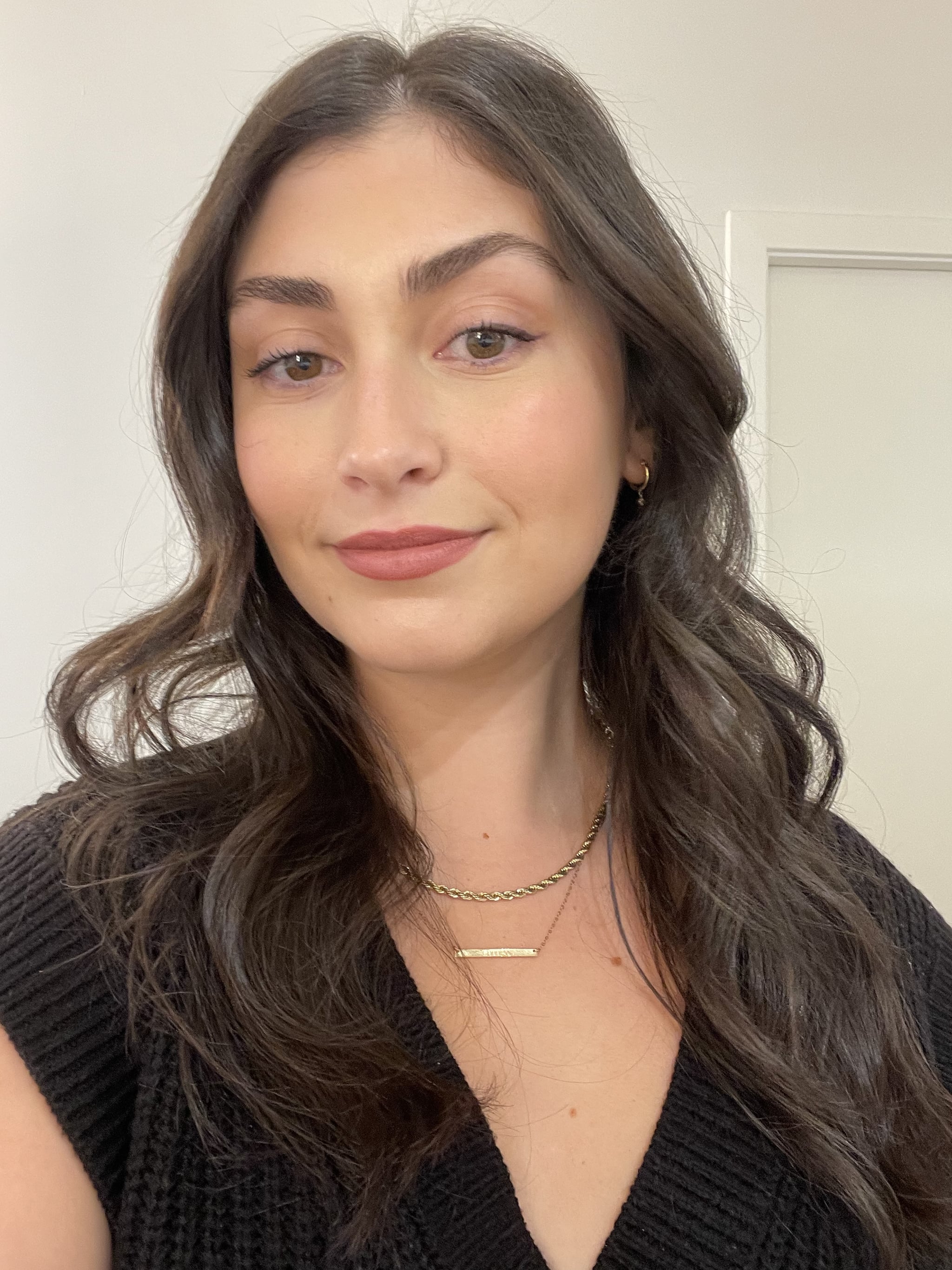 Even after just rough-drying my hair, I could feel a difference in how soft my ends were. Brager gave me a blowout using a round brush for added volume before going in with a curling iron, which is when the real transformation was visible. My loose curls had more bounce and volume to them, and my roots didn't lay flat against my head as they usually do. Full disclaimer: I get my hair done a lot, and this was by far one of the best blowouts I've ever gotten. My style — as well as the softness and shine — lasted for three days. Not only did my hair look amazing, but it felt healthier too.
If you're excited to try this new innovation from the brand, the entire Rodan+Fields hair collection will be available on Nov. 1 at RodanAndFields.com.
Image Source: POPSUGAR Photography / Jessica Harrington