Beauty Tips
How a Pro Heat-Styles Curls and Waves With Less Damage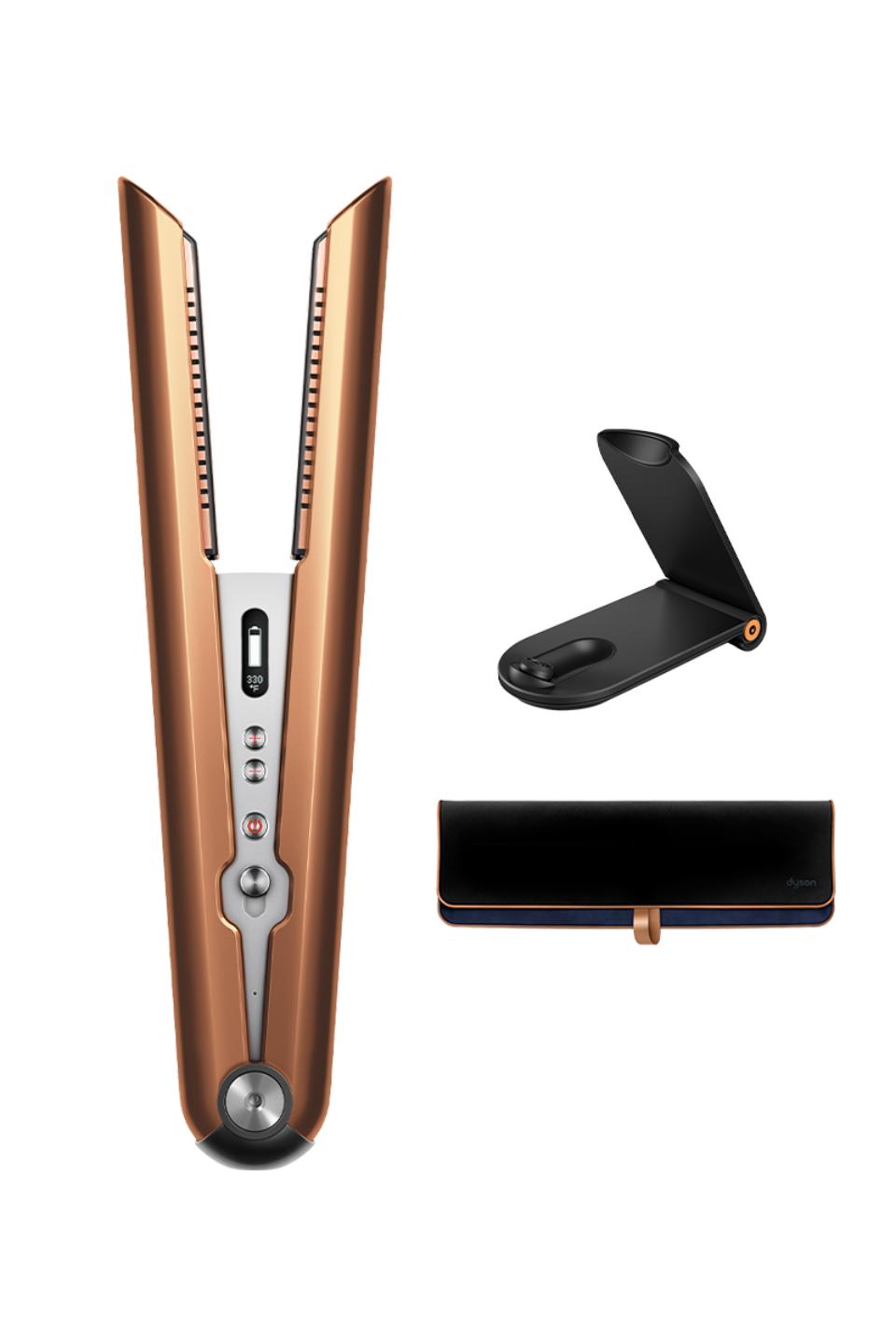 With his years of backstage experience, veteran hairstylist Jawara has had a front-row seat to the damage models sustain to their hair during Fashion Week. While all hair types can be prone to breakage, dryness, and dullness, he says that waves and curls are often most at risk. Types three and four, which range from defined curls to tight coils, are particularly susceptible to damage due to their structure. "This comes from over-styling, using the wrong tools and the wrong heat settings, and just a lack of knowledge about how to handle certain hair types," Jawara says.
In the video here, the Dyson ambassador shares his best advice for minimizing that heat damage, whether you're a model on the runway circuit or just someone looking for new techniques for their waves and curls.
"Some of the ways I try to prevent heat damage [include] protective treatments and tools [that keep] hair health in mind, like Dyson's," he says. Among his go-to stylers is the Dyson Corrale, a straightener with flexing manganese-copper-alloy plates that allow for extra-efficient styling.
"One trick I love about the Corrale is that you don't have to use a lot of tension [to manipulate the hair]," Jawara says. "The plates create so much control, whether you're curling or smoothing."
He also says he appreciates how effective the tool is with just a minimal hit of heat. "One of the misconceptions about styling [curls] is that you have to [use] the highest setting. But you'd be surprised how much you can get done on a lower one," he says. No matter what look you're after, the pro recommends starting at the lowest heat level and only working your way up as needed.
Jawara's backstage arsenal also includes the Dyson Supersonic hair dryer and its variety of attachments. "Dyson tools have different attachments for all different hair types and desired looks," he says. His favorite for creating sleek styles on wavy or coily hair is the Wide-Tooth Comb, which "smooths the curls at a very fast pace," minimizing heat exposure.
A final piece of advice? Always consider your hair texture and integrity when choosing and using a hot tool. "I think a lot of people approach hair as if you have to tame it," he says. "I believe you have to work with it."
Shop Jawara's Must-Have Tools