Beauty Tips
ELLE Editors Try Makeup by Mario's SurrealSkin Foundation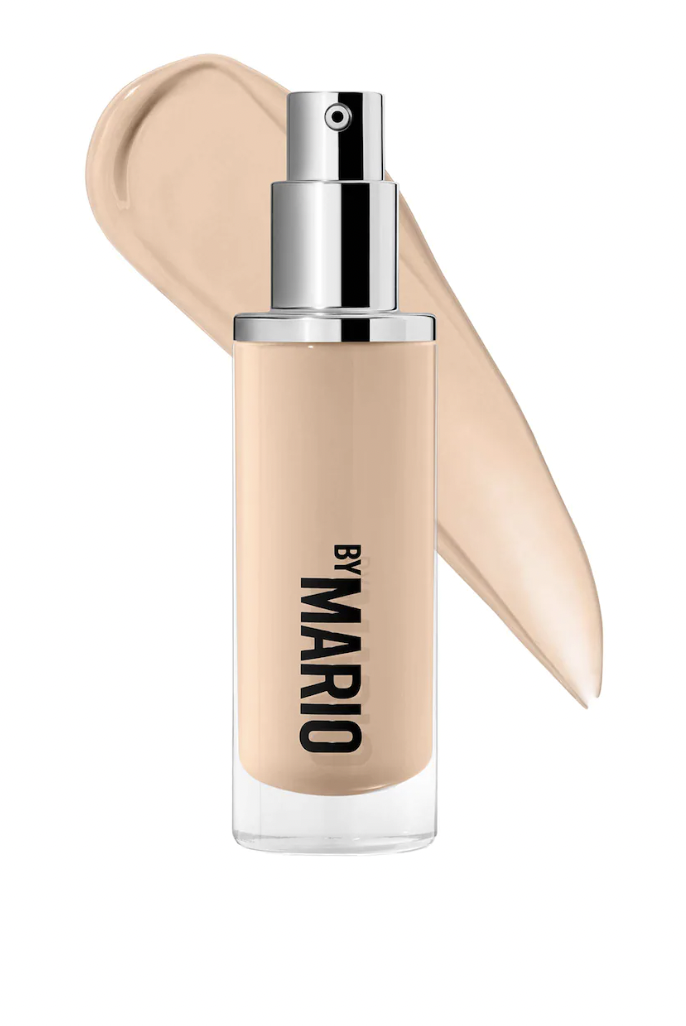 There's no denying that skin is in. And while many of us want that dewy, effortless glow—you may not have the time to sit in the sun (wearing sunscreen, of course!) or have your favorite facial mist on hand. Much of the hype behind dewy skin is focused on a hydrating skincare routine. In addition to things like exfoliating regularly, using a Vitamin C serum, and prepping your base face with a hydrating makeup primer—a luminous foundation can also help.
Enter Makeup by Mario's SurrealSkin foundation. If anyone knows anything about getting a flawless finish, it's Mario Dedivanovic. The celebrity makeup artist, famous for creating looks on contour-queen Kim Kardashian, has expanded his namesake brand to include foundation. In January, at his New York City launch event for the product, Dedivanovic reminisces on the conversation with his product development team regarding what he wanted in his foundation: "I want a liquid foundation, it has to grip the skin very well, it has to not oxidize, it has to not separate, it has to not be full coverage, the actual skin has to shine through but it has to cover pimples, redness, dark spots. And, I literally kept going on, and I just remember silence in the room."
The luminous Surreal Skin foundation boasts being buildable, blendable, and long-wearing. ELLE Editors put it to the test. See below for our honest review and check out our TikTok to see the product in action!
_______________________________________________________________________________
"Let it be known—I'm picky about foundation. So when I attended the Makeup by Mario New York City launch event and 20N just blended seamlessly into my skin. I was both shocked and pleased. When I shade-matched myself on the Makeup by Mario site, I picked 21W. I have yellow/gold undertones but found that Neutral, in this formulation, works best for me (and seems to run a little warm). I love how it looks on my skin, but by the end of the day, it was absolutely time to take my makeup off. It says it's long wearing, but for the best results, you'll have to touch it up during the day." ~ Danielle James, Digital Beauty Director, ELLE.com
______________________________________________________________________________
"For no-makeup makeup, this uber-dewy foundation looks like my skin but better. It doesn't hide my freckles or settle into lines. The ultimate product for tricking people into thinking you have perfect skin." ~ Tatjana Freund, Beauty Commerce Writer
_______________________________________________________________________________
~ Kathleen Hou, Beauty Director, ELLE
"In the bottle, this foundation looks as glittery as the vampire skin in Twilight. On the skin, I was pleasantly surprised to see that it gave me a luminous, Barbie-like finish. One swipe of this covered my acne scars and even a budding pimple, and made my skin look impossibly smooth. But this is not my favorite foundation of all time, because I found the undertone to be slightly off, and up close, I never felt like the foundation melded completely with my skin to look completely seamless. But it is nice."
_______________________________________________________________________________
"I like to test new products on the days I Zoom into meetings because… well, I'm huge on the screen. If nobody comments on my bold red lip or luminous skin, I take that as a sign. While testing Makeup by Mario's SurrealSkin Liquid Foundation, one of my office bffs sent the text "how dare you"—and I knew the foundation was a winner. Incredible makeup artist Molly Stern taught me that the best finishing touch for foundation is to press your palms onto your skin after applying. It helps the product smooth out and melt into skin so the application is flawless." ~ Margaux Anbouba, Beauty Editor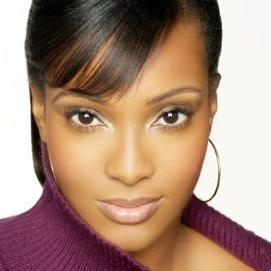 Beauty Director
Danielle James is the Digital Beauty Director of ELLE.com. Previously, she was the Fashion and Beauty Director of HelloBeautiful.com and MadameNoire.com. She's bylined for The Cut, InStyle, Allure, Business of Fashion, Nylon, Essence, Good Housekeeping, The Grio, and Huffington Post. Danielle enjoys sailing, thrifting, Japanese whiskey, Naomi Campbell's runway walk, and Rihanna in the comment section.