Beauty Tips
42 Box Braid Beauties To Help Inspire Your Next Look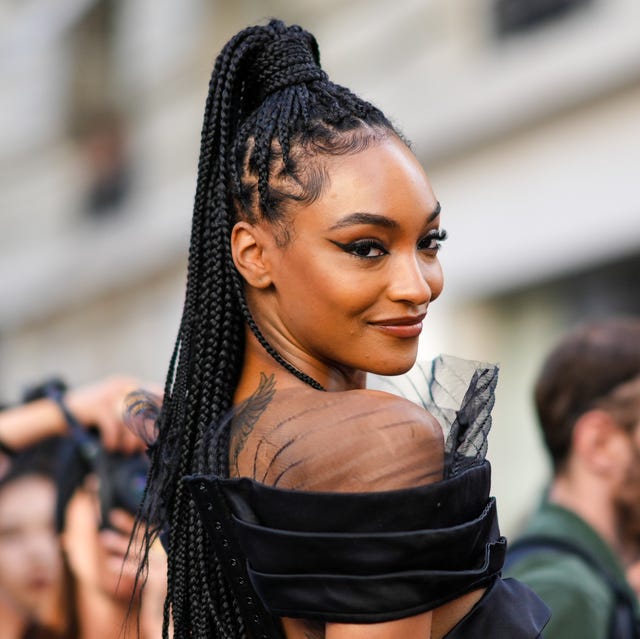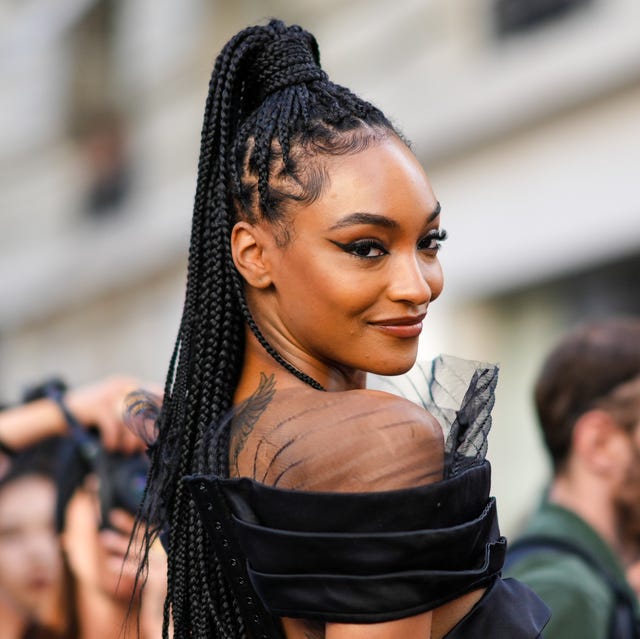 Edward BerthelotGetty Images
Box braids are one of my favorite styles when giving my natural, 4C hair a break from constant manipulation and heat. Box braid hairstyles are literally how they sound—a braided hairstyle with singular, parted braids. When the braids are parted, it looks like a box with a braid, hence box braids. (Unless you get fancy and go for a triangle part). Depending on where you live, the size, and the length of your box braids, pricing can be anywhere from $80.00 for jumbo box braids to $1000.00 for microbraids a la Zoe Kravitz. Box braids are a great protective style for natural hair; however, they can damage natural hair if you keep them in for too long. Box braids can last 4 to 6 weeks. Sometimes, with care, you can keep them in for 2 months, but don't go past that.
Treat box braids like you would your natural hair. Use your favorite shampoo for curly hair and conditioner, and apply a light oil to lock in moisture and give your hair some shine. If you are unsure what products to use, we found the best products to help you maintain your protective style.
There are a plethora of ways you can install and style your box braids. You can opt for short or long box braids, incorporate color or stick with your natural hue. There are many ways to style your braids, ranging from elegant updos to braided bangs, and adding fun accessories like beads or even a scarf.
If you're here, you are probably looking for your next box braid or protective hairstyle. We found the best celebrity hairstyles, street style box braid looks, and user submissions (yes, from you!) to round up 42 box braid hairstyles to inspire your next look. Your hairstylist will thank you.