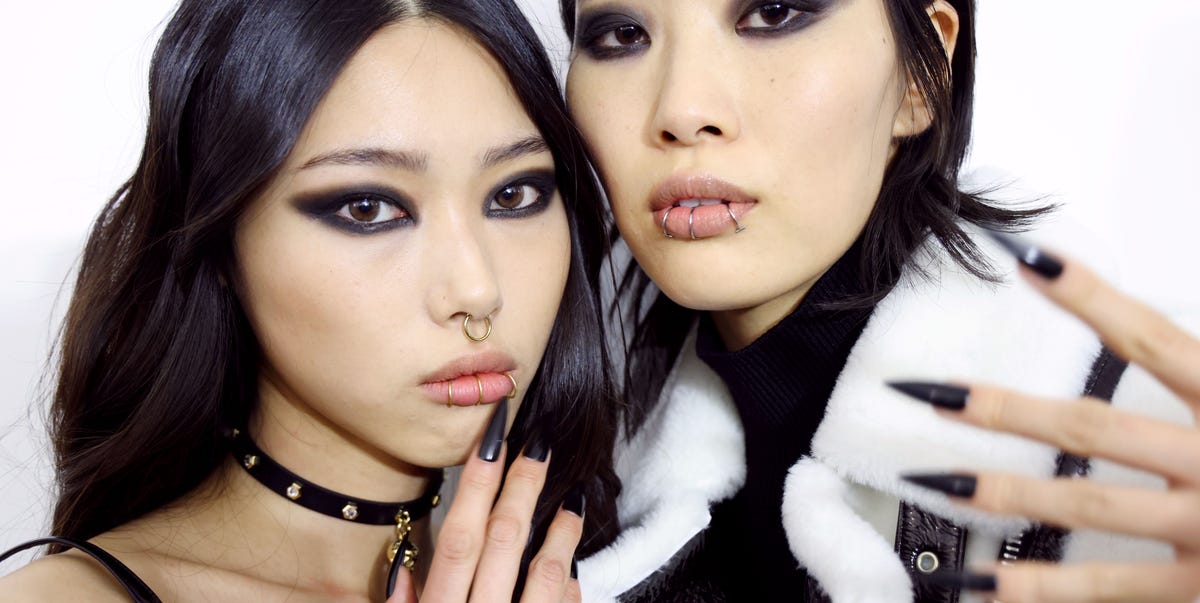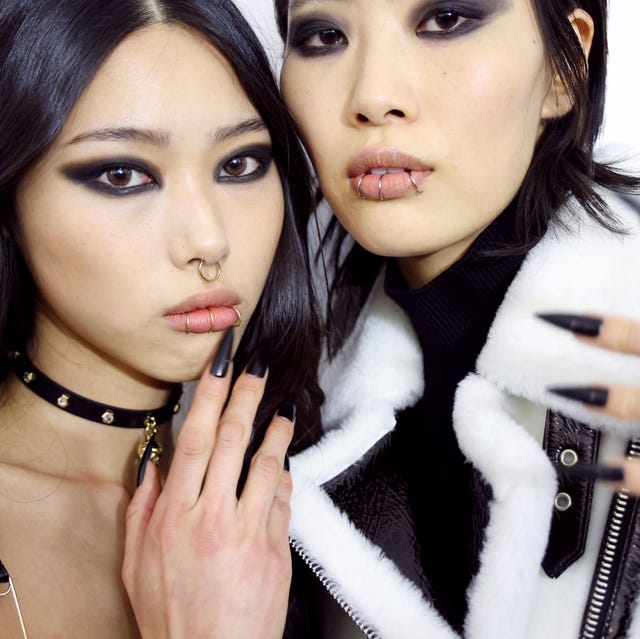 Vittorio Zunino Celotto
Beauty is pain, but nothing is more painful than sitting in a salon waiting for your nails to dry. What's even more disheartening is leaving said salon and smudging your nails on the commute home or within the first few days, leaving you to wipe your fresh manicure off before you even took a #nailfie. It's time for you to take your nail game up a notch by opting for an at-home manicure that's half the cost of a salon manicure. The DIY manicure has never been more popular, but if you're looking for the long-lasting effects of a gel manicure, consider a UV nail lamp as your next big beauty purchase.
Salon pros choose UV and LED lights to cure gel nail polish, skip dry time, and avoid mishaps. With handy features like one-touch buttons, automatic motion sensor shut-off, and timer setting options, these lamps are the only thing preventing you from achieving a salon-level manicure in the comfort of your own home.
Keep in mind that your hands will be exposed to UV rays, so remember to protect your skin by applying sunscreen and moisturizing hand creams beforehand. Ahead, we consulted customer reviews to find the 16 best UV lamps for at-home manicures. Additionally, we spoke with Molly Romah, lead nail artist at NYC-based spa Chillhouse, and dermatologist Dr. Mona Gohara to answer all your pressing questions about at-home nail lamps and how to use them.
Advertisement – Continue Reading Below
1
Best For Professional Results
OVLUX
UV Nail Dryer 72W
2
Best For Sensitive Hands
MelodySusie
UV LED Nail Lamp 48W
3
Best For The Busy-Body
Liteland
UV Gel Nail Lamp
4
Best For Quick Drying
Red Carpet Manicure Ultra Cure 30 LED Light
5
Best For Comfort
SUNUV
48W UV LED Nail Dryer Light for Gel Nails
6
Best For The Tech Snob
OPI
Dual Cure LED Light Uv Gel Nail Polish Curing Lamp
7
Best For Gel Extensions
Beetles
Mini Nail LED Lamp with Smart Sensor
8
Best For Durability
CND
LED Light Lamp Version 2
9
Best Splurge
Gelish
18G LED Nail Lamp with Comfort Cure
10
Best for Gifting
Le Mini Macaron
DIY Gel Manicure Kit w/ LED Nail Dryer Lamp
11
Best For Mobility
Kepma
UV LED Mini Portable Curing Light
12
Best for Flexibility
Klazz
LED Black Light Lamp with Gooseneck & Clamp Fixtures
13
Best For Aspiring Nail Artist
Kiara Sky -Beyond Pro Rechargeable LED Lamp Volume II – Pink
14
Best For Nail Accessories
XFZM
Mini UV Led Nail Lamp for Gel Nails
15
Best for Travel
Makartt
Mini UV LED Nail Lamp
16
Best For The TikTok Obsessive
KOCECER
UV LED Nail Lamp With Phone Holder
Is it safe to use UV light on nails?
"According to The Skin Cancer Foundation, both LED and UV lamps used for nail grooming emit ultraviolet (UV) light," says Dr. Gohara. "They primarily are sources of UVA, which is a risk factor for aging and skin cancer. That being said, the risk is considered moderate and significantly less than the risk that is incurred from a tanning booth."
To help minimize potential risk and protect the skin, Dr. Gohara suggests taking a few precautions. "Keep your skin barrier strong by using gentle cleansers that moisturize as they cleanse," she says. "I love the Dove Deep Moisture Hand Wash, followed by further strengthening of the skin barrier by using a corresponding lotion (she recommends Dove's Sensitive Care Hand Cream as well). Also, wear a broad-spectrum SPF 30 or higher and apply 20 minutes before your treatment."
Is UV light necessary for gel nails?
Whether from a UV or LED source, gel nail polish must be cured with UV light. "This light emits UV wavelengths that hit molecules in the gel called photoinitiators, or compounds, that absorb light and convert it into the energy needed to drive the polymerization process," explains Romah. "When the light from the UV waves bonds with those molecules, it activates them, making the gel cure into a hard plastic."
Is a LED or UV lamp better for gel nails?
According to Romah, the answer really comes down to personal preference. "When you decide to choose between a LED and UV nail lamp, you should focus not only on your budget, but also on what you want to accomplish," Romah says. LED lamps, although typically more expensive, cure gel nails faster than UV lamps—which can be a plus if you tend to be impatient or short on time. "LED lamps emit narrower UV wavelengths than UV lamps with higher concentration and more energy," she explains. "These light-emitting diodes target specific photoinitiators in the gel polish, which enables the gel to cure much faster than UV lamps."
Also, keep in mind that LED lamps tend to last longer, while the bulbs in UV lamps often need replacing. However, not all gel polishes can be cured by LED lamps. "Salons that use strong gels like UV gel, or hard gels, will likely use UV lamps, which cure all gels," she says. "UV lamps are also more effective at curing clear gel nails."
As far as Romah's favorite type of device? "I like LED lamps better because they dry faster, save time on gel manicures service, and last longer," she says. "But that's also because I only work with soak gels."
Should I be concerned about the wattage of LED and UV nail lamps?
According to Romah, most professional LED and UV nail lamps are at least 36 watts, while some UV lamps have more than 36 watts, depending on the brand. "I just suggest looking for LED lamps with less time exposure to the light," she says. "It should take five to 30 seconds to cure a base coat and 30 to 60 seconds to cure colors or a top coat."
Advertisement – Continue Reading Below