1. Urban Decay Hydromaniac Tinted Glow Hydrator
*Chef's Kiss!* If you love a base that doesn't feel or look heavy with medium coverage, this is it!
I wore it to lunch with a friend the other day (hey, Shakun!), and she gave me such nice complements on my skin. It applies easily with fingers, looks natural in person and comes in a TON of shades. I wear 51 Medium.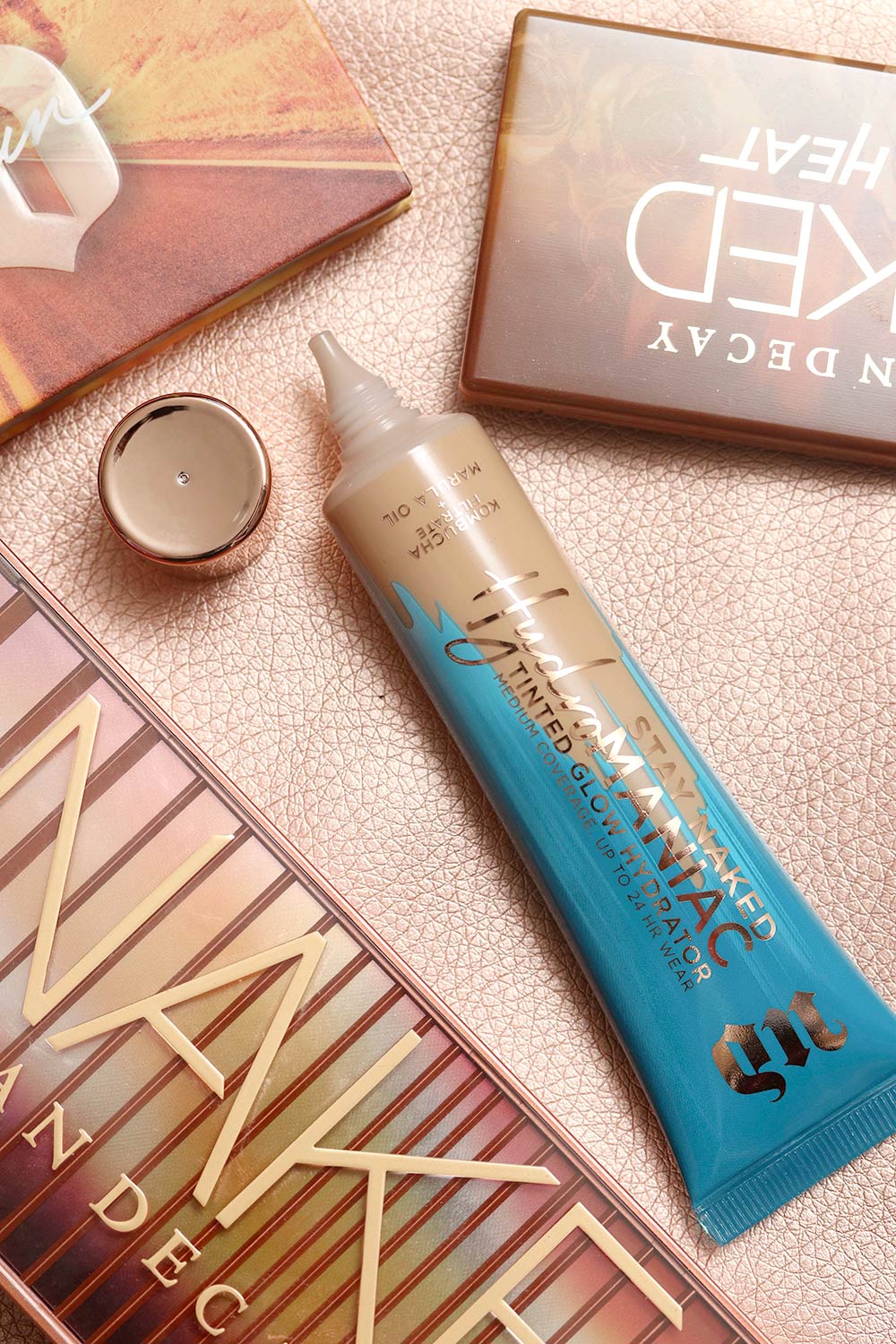 2. Louise Hay's audiobook, "You Can Heal Your Life"
I just started listening to this book and can already feel a positive shift in my mindset.
One thing I've especially found useful is viewing present thoughts as future thoughts, meaning what you think of today also sets you up for tomorrow. For example, if I want to feel confident about writing opportunities coming my way tomorrow, then today, I'm going to set myself up with thoughts reminding myself that a new adventure is on its way.
It might sound cheesy, but it's really working for me.
3. This under-eye concealer "hack" (air quotes)
I've reached that point in life where I can't deal with a caked-on situation under my eyes, so lately I've been applying under-eye concealer last.
Why? Well, when I do it last, I think I can get away with less concealer, which is important to me because I cannot stand the thought of any makeup under my eyes looking thick or heavy.
I do my makeup with all the usual steps — foundation, blush, lipstick, eyeshadow, the whole shebang — and then I dab a little bit of Hourglass Veil underneath my lower lash line and set it with MAC MSF powder. It really seems to help me realize that I don't need to wear as much concealer as I think I do.
4. 100 Grand Bars
I never really understood the hype behind this chocolate, caramel and crispy rice candy bar until now!
Last week I not-so-secretly raided Connor's Halloween stash, and I randomly picked out a 100 Grand Bar to snack on and OH EM GEE. It tasted SO MUCH better than usual suspects that I gravitate towards; Snickers, Twix and Milky Way bars that I used to love are now too sweet for me, boo.
If you need a chocolatey caramel fix and like a lil' bit of crunch, the 100 Grands are perfection. Site note: I went into the Halloween candy bowl this morning to find a bar to take a picture of, but unfortunately I ate them all, HA HA HA!
5. This lil' writing project
In a few months (February 2023), Makeup and Beauty Blog will turn 15. She'll officially be a teenager. ????
Through all the changes in my life, big and small, MBB has been a constant, which I cherish. I know that even though everything is in always in flux, writing about makeup (and other things, LOL), is one thing I can rely on. I feel like now, especially, I need to thank the universe for this steady aspect of my life more, so thank you, thank you, thank you!
What have you been loving lately?
Your friendly neighborhood beauty addict,
Karen