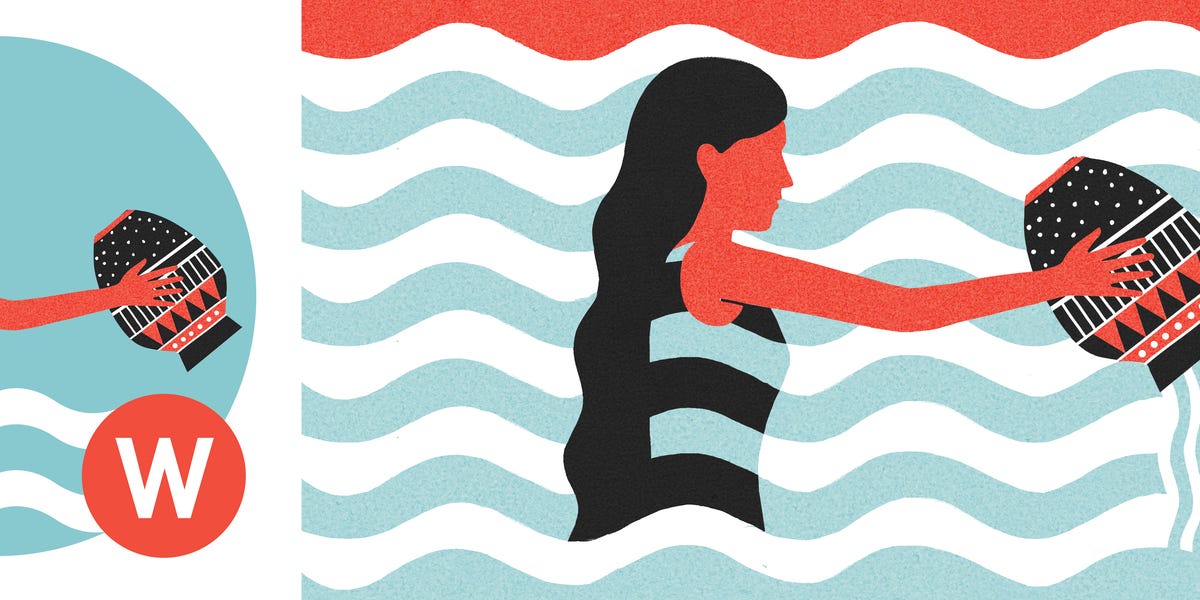 None
What a convenient treat: This Monday, October 31, the moon will be bubbling up in Aquarius, making YOU the belle of the Halloween ball. This is the year to let the most eccentric aspects of your personality out to play—and why not dress it up in a fitting costume? Your imaginative, inventive sign has a natural affinity for this dramatic, serious yet playful holiday, so pour all your creative energy into producing THE most original costume. Maybe DON'T go for a team getup this go-round. (For once, you might actually prefer not to share the glory—or the prizes—and that's perfectly all right!) This self-empowered lunar energy might turn you into an audacious flirt, so if you're unattached, let yourself have some unbridled fun. For an icebreaker, make one of your clever remarks on someone's costume or whatever pops into your spontaneous mind.
Some Water Bearers might have so much fun on Monday that you wake up the next day with the burning question, "How can I make life more like Halloween every day?" Well, if it were a daily occurrence, it wouldn't be quite so much fun. But if your question is really how to cut loose more often and play more productively, then Tuesday's quarter moon in your sign could bring some brainstorms. This is a balancing lunar phase, making whatever is off-kilter clearer and a little easier to rectify. As an Aquarius, your social circle is important to you, but how much time do you set aside on a regular basis to connect on a deep level? Start with that by not just setting an intention to get together more often but actually getting a few dates on the books! And think outside the box to include not just dinners and happy hours but morning walks (with four-legged friends optional) to stay caught up and to bounce ideas off each other. And leave white space in your calendar for spontaneous Zoom calls and IRL get-togethers.
This weekend, someone from your inner circle might lob a curveball your way when you least expect it. On Saturday, unpredictable Uranus in your fourth house of home and family forms its annual testy opposition to harmony-seeking Venus in your career corner. True, you might have been burning some midnight (or maybe just 10PM) oil on some professional projects—and yes, "someone" on the home front might not be tinkled pink about this. Whether or not their jealousy is warranted is almost beside the point. If this is a person whose feelings you care about, it's up to you to find a compromise that will make them feel heard (and loved) AND give you enough time and space to take care of your obligations. Don't get into an argument. Both of your feelings are valid. But do try to get them to understand that it isn't personal, ask what would make them happy, and then do your utmost to deliver on that.
More From ELLE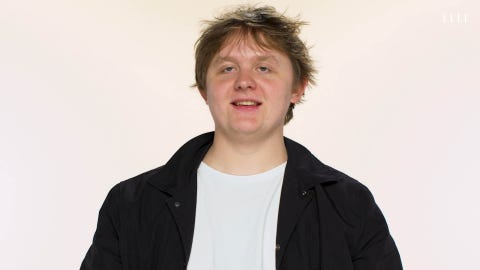 See All Signs
Identical twin sisters Ophira and Tali Edut (The AstroTwins), have been ELLE.com's official astrologers for over a decade. They are the authors of several astrology books, including their popular yearly horoscope guides, and have read charts for celebrities including Beyonce, Karlie Kloss and Emma Roberts. For their spot-on predictions, books and online courses, visit them at  astrostyle.com.