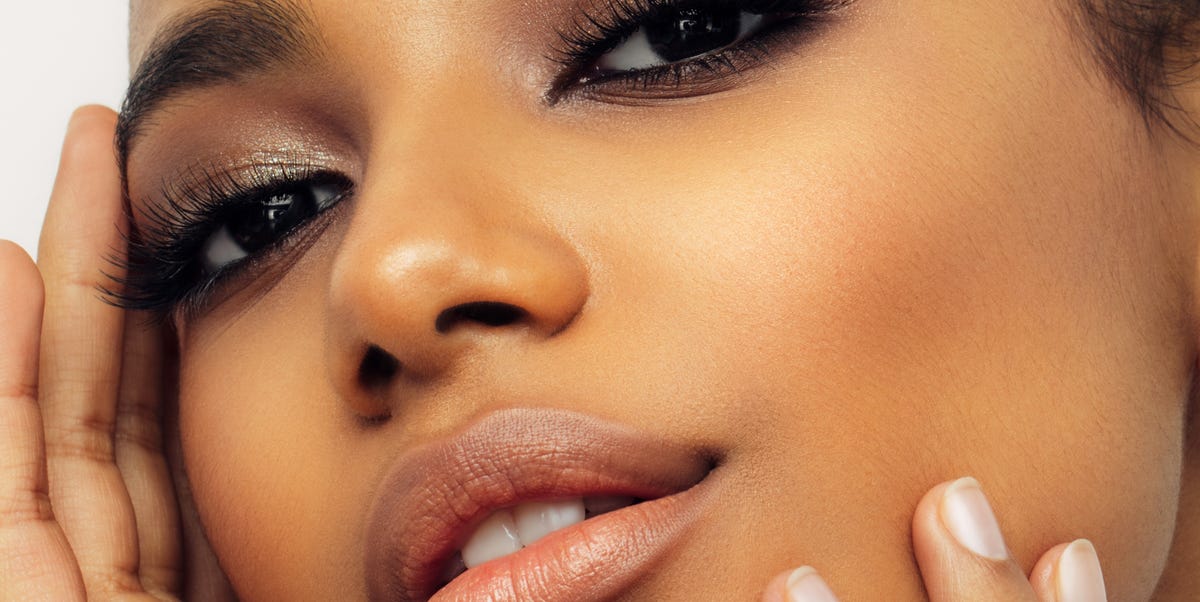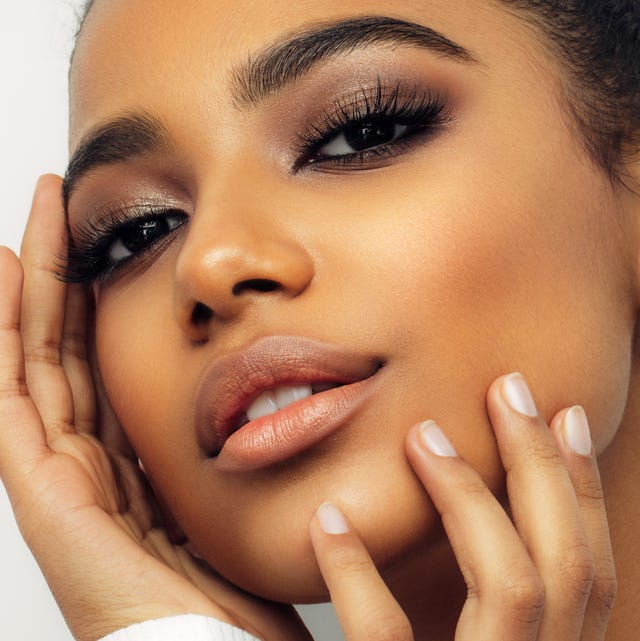 CoffeeAndMilk
If you ever stare into the abyss that is a magnified mirror, odds are you've had the horrifying thought, "Have my pores always been this big?" We would love nothing more than to magically erase our pores, but we're sorry to tell you, that's just not possible. What is possible, however, is to gradually shrink and minimize them, through a mixture of effective cleansing, exfoliating, and, yes, covering them.
"Pore minimizers refer to products that improve the overall appearance of the pores, making them appear smaller," explains dermatologist Dr. Marisa Garshick. "Although pores are normal, they can appear larger as a result of being clogged with oil or dead skin, so these products work to exfoliate and unclog them."
While sometimes enlarged pores are just genetic, if you've been skipping steps in your skincare routine, odds are, your pores are becoming more prominent. Clogged pores can lead to blackheads and acne, which is why it's important to stick to a skincare routine that keeps your skin clean and soothed.
Here, we spoke with Dr. Garshick, as well as fellow board-certified dermatologists Dr. Karan Lal and Dr. Howard Sobel, to learn what makes the best pore minimizers on the market. Ahead, discover the 19 best tightening toners, masks, face washes, moisturizers, serums, and blurring primers available, according to experts, customer reviews, and our own scrupulous testing.
Advertisement – Continue Reading Below
Best for Every Skin Type
Paula's Choice
Skin Perfecting 2% BHA Liquid
Best for a Budget
Skin Food
Peach Sake Pore Serum
Best for Dewy Skin
Glossier
Solution Exfoliating Skin Perfector
Best for Shrinking Pores
Perricone MD
Intensive Pore Minimizing Toner
Best for a Deep Clean
SkinMedica
AHA/BHA Exfoliating Cleanser
Best for Fine Lines
Renee Rouleau
Pore + Wrinkle Perfecting Serum
Best for Even Skin
SK-II
Facial Treatment Clear Lotion Toner
Best for Sagging Skin
Kiehl's
Precision Lifting & Pore-Tightening Concentrate
Best for Oily Skin
La Roche-Posay
Effaclar Mat Oil-Free Mattifying Moisturizer
Best for a Matte Finish
Dr. Brandt Skincare
Pores No More Pore Refiner Primer
Best Pore-Minimizing Mask
Then I Met You
Rosé Resurfacing Facial Mask
Best for Smooth Skin
U Beauty
Resurfacing Compound
Best for Breakouts
Dr. Dennis Gross
DRx Blemish Solutions Acne Eliminating Gel
Best Detox Mask
Buttah Skin
Charcoal Detox Mask
Best Exfoliating Wipes
Dr. Dennis Gross Skincare
Alpha Beta® Extra Strength Daily Peel
Best for Dull Skin
Golde
Papaya Bright Face Mask
Best Oil-Control Strips
Peace Out
Pore-Refining Nose and Face Strips
Best for a Quick Fix
Black Opal
Pore Perfecting Powder Foundation SPF 15
Best Tightening Overnight Cream
Charlotte Tilbury
Magic Night Cream
Dr. Marisa Garshick is a dermatologist with MDCS Dermatology in NYC.
Dr. Howard Sobel is an NYC-based dermatologist and founder of Sobel Skin.
Dr. Karan Lal is a celebrity dermatologist and director of pediatric dermatology and cosmetic surgery at Affiliated Dermatology in Scottsdale, Ariz.
What causes enlarged pores?
"Pores are openings in the skin that are connected to sebaceous glands (oil producing glands) and hair follicles," says Dr. Lal. "They play a major role in helping things get in and out of your skin. Depending on how oily your skin is, you may have more prominent pores than others." Depending on your skin type, your pores may appear enlarged. "Pores are larger in people who make more skin oils," says Dr. Lal. "Men tend to have larger pores than women. The central face, including the nose, often has more prominent pores. Congestion from skin products, pollutants, and excess oil all make pores appear bigger."
Is it possible to shrink your pores?
"While you can't completely shrink pores, you can minimize the appearance of your pores," explains Dr. Sobel. "Over time, pores can be reduced in size," adds Dr. Lal.
How can you minimize the appearance of pores?
In addition to choosing products with effective cleansing, exfoliating, and tightening properties, it's also key to consistently remove any makeup. "Removing makeup at the end of the day before washing your face is essential for preventing your pores from being clogged with oils and dirt," says Dr. Lal. "Gentle exfoliation will help remove excess oil from your pores as well. You must be consistent with your skincare."
And remember, just as important as looking for ingredients that help improve the appearance of pores is avoiding products that can clog them. "It's always crucial to look for products and makeup labeled non-comedogenic," cautions Dr. Garshick.
How often should I use pore-minimizing products?
"In general, the higher the concentration of the ingredient, the stronger the product may be, and therefore it may not be recommended to use as frequently," Dr. Garshick says. "It is better to find a product that you can tolerate consistently than to use one that is very strong, but leaves the skin irritated and dry."
Advertisement – Continue Reading Below