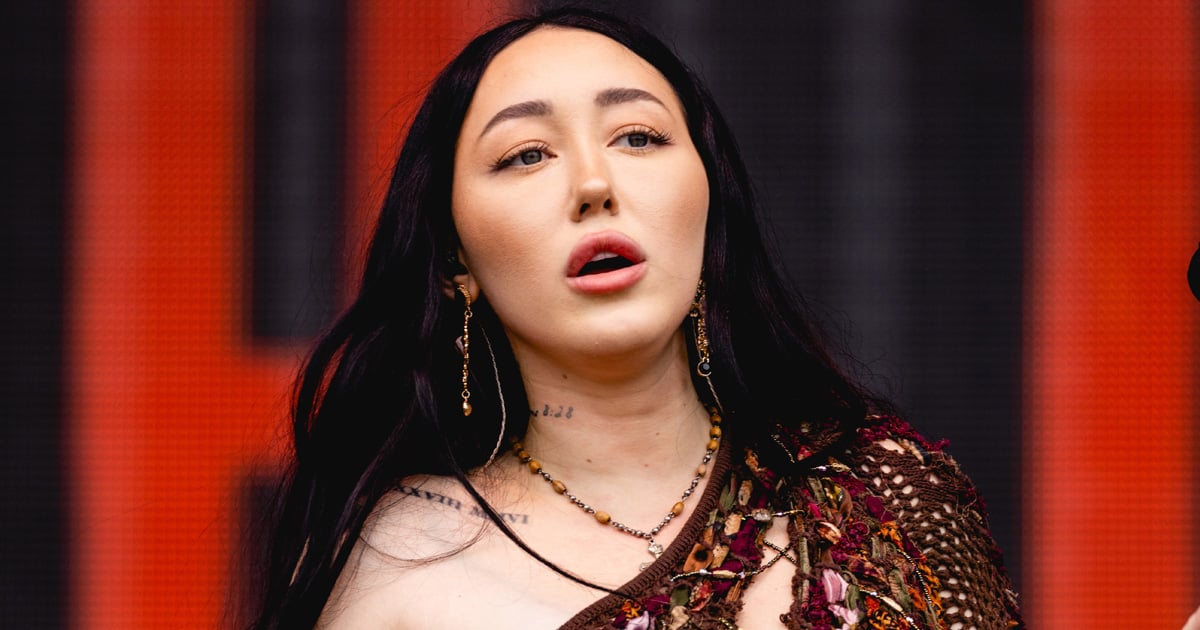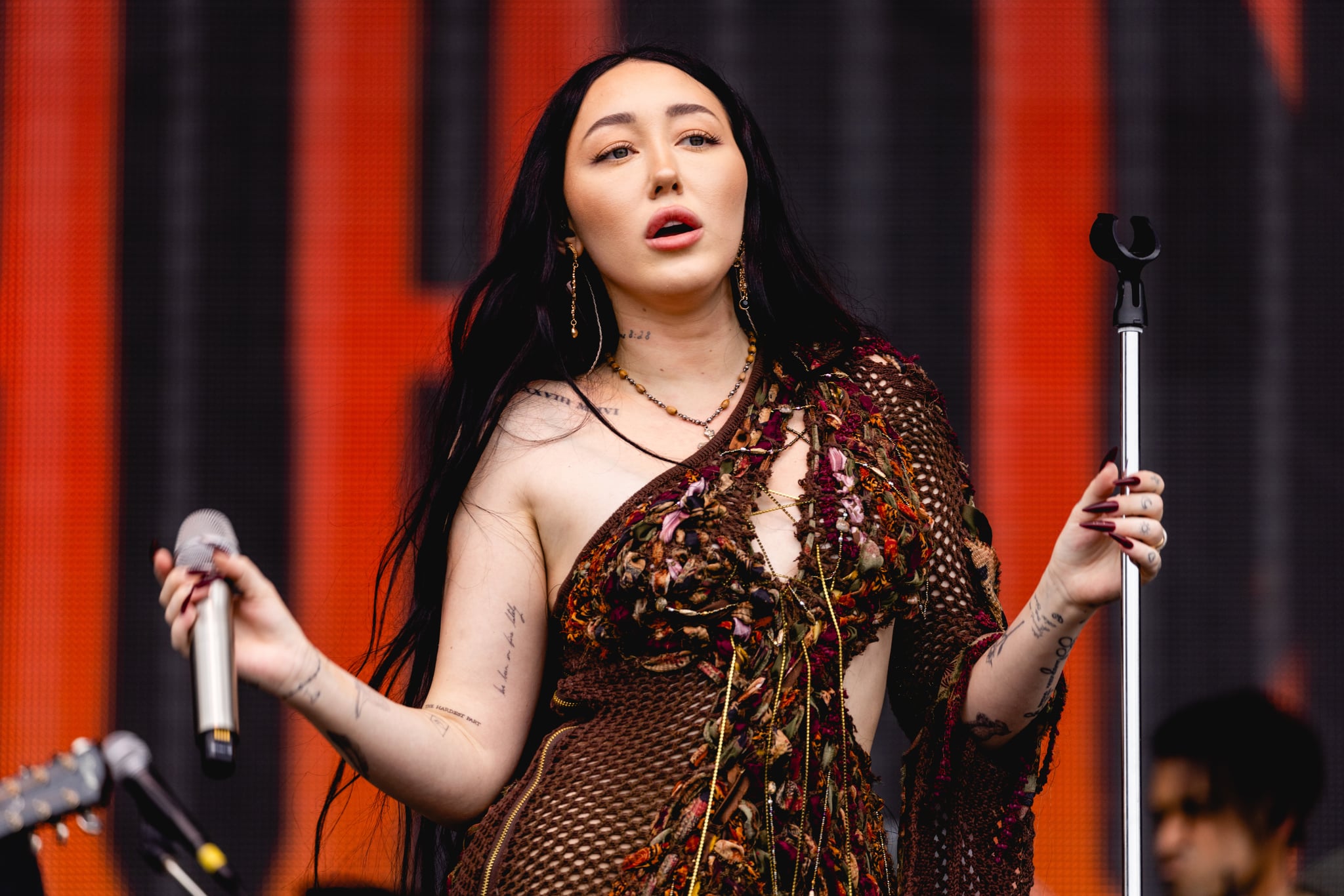 Noah Cyrus's eyebrows were nowhere to be seen this Halloween. While in Denver for her "The Hardest Part" tour, Cyrus became the latest celebrity to test the bleached-eyebrows trend, joining Julia Fox, Kendall Jenner, Nicola Peltz Beckham, and more. Cyrus's verdict? This is one beauty trend that will test your pain tolerance. "I bleached my eyebrows .. that sh*t hurttt wtff," the "I Burned Down LA" singer captioned photos from the concert on Instagram, likely referring to the itching and pain that can sometimes occur as a result of bleach burn.
In addition to her newly invisible eyebrows, Cyrus also debuted a spooky makeup look for the holiday season. The opacity of her winged eyeliner was a faint gray, creating the illusion of a shadow above her cheekbones, and her red lipstick was smudged heavily down her chin and neck. Adding to the creepiness of the look, the singer rubbed at her makeup with two-inch matte nails shaped like claws. Complete with her raven-black hair and semisheer maxi dress, Cyrus's finished ensemble served Morticia Addams vibes.
Between erasing their eyebrows completely and brushing them up for a dramatic statement look, celebrities aren't afraid to explore extremes when it comes to accentuating every part of their faces. Other celebrities to try the bleached-eyebrows trend this year include Dove Cameron, Lily James, and Bella and Gigi Hadid. Meanwhile, celebrities like Doja Cat have been taking their eyebrows to a new level, shaving them off to paint hearts, flowers, and abstract designs in place of the face-framing arches.
With so many TikTok stars and celebrities constantly testing out new brow methods, we doubt Cyrus's trippy Halloween look is the last we'll see of the invisible-eyebrow trend.