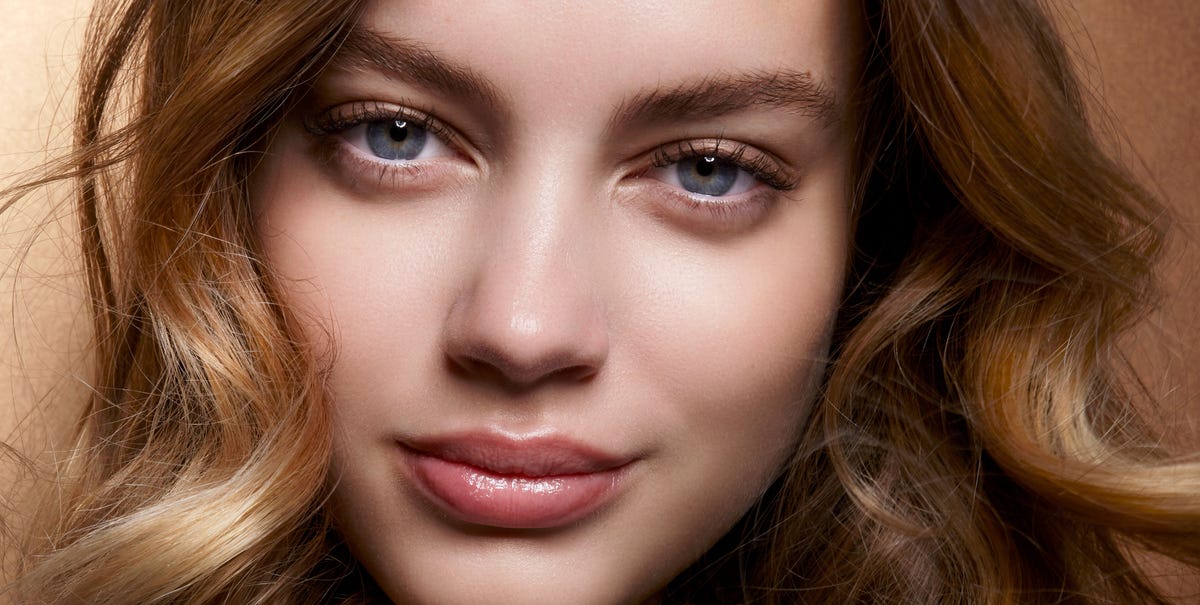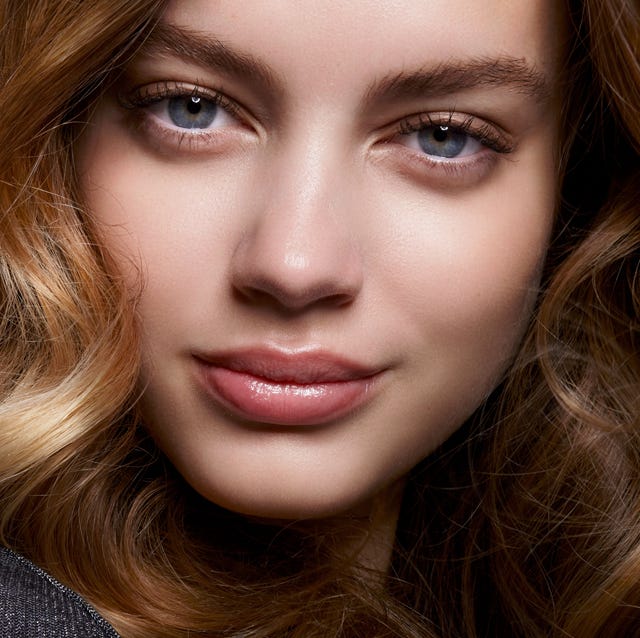 Ada SummerGetty Images
If I am proud of one of my skills, it's my ability to wield a round brush in one hand and a blowdryer in another and give myself a blow-out that could compare to any I've received at a salon. While time and practice certainly added to this ability, I am a firm believer that if you're using the wrong kind of brush for your hair, your style will always suffer. This is even more important for blowouts when your hair will look insanely different depending on the type of round brush you have.
What Kind Of Round Brush Do I Need?
Buying the right round brush entirely depends on your hair goals. Larger barrels on a round brush generally equal smoother, straighter looks. On the other hand, the smaller the barrel, the more the hair needs to wrap around the brush, meaning more curls or waves. A smaller barrel is also needed when styling short hair or bangs so that the bristles don't scrape your head. Bristles also play a massive role in the kind of round brush you need. For hair that is easily damaged or dehydrated, a brush that has a boar-bristle not only strengthens the hair over time but also distributes the oils from your scalp to your ends. For more information about the different types of round brushes, keep reading to hear from our expert Josh Liu, who's A-list clients include Ariana Grande and Demi Lovato.
Below, find 13 round brushes for every hair type and texture so that you can cancel your weekly salon appointment and get your best blowout at home.
Advertisement – Continue Reading Below
1
Best For Smoothing Hair
Fagaci
Professional Round Brush
2
Best For Fast Styling
Osensia
Thermic Round Brush
3
Best For Damaged Hair
BESTOOL
Round Brush
4
Best For Long-Lasting Curls
Drybar
Double Pint Large Round Ceramic Brush
5
Best For Professional Styling
T3
Volume 3″ Round Brush
6
Best For All Hair Types
Conair
Quick Blow Dry Round Brush
7
Best For Short Hair
Paul Mitchell Pro Tools
Pro Tools Express Ion Aluminum Round Brush
8
Best For Long Hair
Olivia Garden
NanoThermic Ceramic + Ion Round Thermal Hair Brush
9
Best For Creating Beach Waves
Sisley-Paris
Hair Rituel The Blow-Dry Brush N°2
10
Best For Curly Hair
Wet Brush
Volume & Body Round Brush
11
Best For Bangs
Conair
Pro Hair Brush with Nylon Bristle
12
Best For Volume
Hot Tools
Professional Ceramic 1-3/4″ Spiral Round Brush
13
Best For No Heat Damage
Kitsch
Pro Eco Volume Round Brush
How do different sized barrels of round brushes affect styles?
"Different sized round brushes will change the type of hairstyle you achieve," says Liu. Liu recommends using a small barrel around the hairline, to straighten curly roots, or to create "tighter, bouncier, and voluminous curls that are fluffy." Smaller barrels are also great to use for bangs. Medium barrels are ideal for medium to longer hair lengths that are looking for that bouncy '90s blowout. And finally, a large barrel round brush can create smooth, straighter styles.
When should people use a round brush?
"Round brushes are a quick and efficient way to style and dry your hair which maintains bounce, volume and shine," says Liu. "Other traditional paddle and boar bristle brushes are more for smoothing and straightening, when volume and bounce are less of a priority."
What kind of bristles do you recommend in a round brush?
"I prefer nylon heat resistant bristles as it doesn't overwork or overstretch the hair as most boar bristles grip a little too tightly and is less versatile," says Liu. "Nylon heat resistant bristles, as on T3's Volume round brush collection, are gentle and efficient for detangling and smoothing all hair types, and great for providing enough tension to add volume, bounce, curl, smooth and bevel hair."
How do you recommend using round brushes?
"I recommend rough drying your hair about 75% dry prior to styling with a round brush," says Liu. When the hair is damp but no longer dripping wet, you can use a round brush to add shape and volume. "To maintain maximum volume, bounce, or curl, roll your hair up from the ends of your hair all the way into the base and hit it with a cool shot button and clip to set it. If you want a looser style, feel free to cool shot and let it drop—you know your hair best. If your hair holds a curl well, you can skip the setting clip and/or cool shot."
Do you have any tips or tricks to make it easier for people to use round brushes?
"For beginners, practice rolling your hair using a round brush without the blow dryer first," says Liu. Sectioning is also key: "Keep sections clean if you feel you are prone to tangling up your hair in round brushes. The technique is also important. "Start blow drying in smaller vertical sections at the root on a high heat low speed, and smooth the root, and wrap it around the barrel one time, heat it up. Then twist and release the heated hair, move down the shaft a bit, wrap it and heat it up, then twist again and release the heated hair and pull. Repeat until all the way down the hair shaft—this will create a twisty, bouncy, beachy blowout. You can imagine using the round brush as if it were a clamp barrel curling iron. This is a great technique for those with thin and fine hair which prefer fluffy voluminous styling."
Advertisement – Continue Reading Below